The South Dakota Municipal League has a conference room available for rent in their building in the Ft. Pierre Teton Island Development. The building is located at 208 Island Drive between Oahe Valley Health Clinic/Shane's Pharmacy and Missouri River Dentistry.
Conference Room for Rent:
Meeting space with wireless internet, LCD TV and projection equipment is available for rent. Submit the Conference Room Rental Agreement to use the meeting space.
Contact the SDML for more information.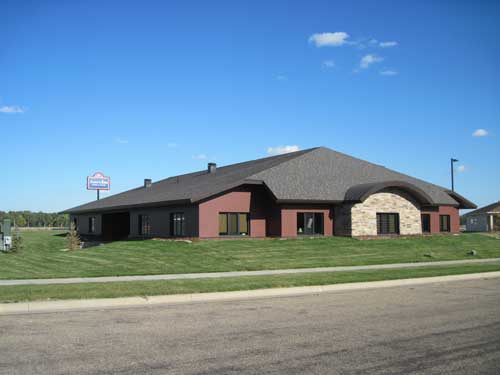 View of building from Island Drive.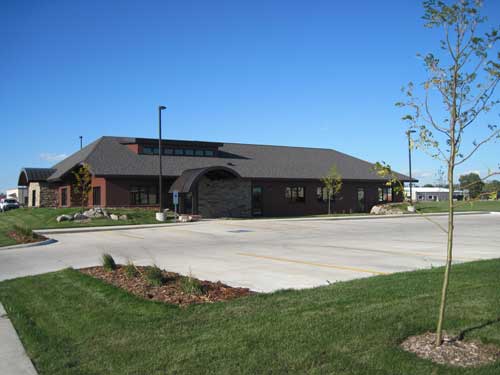 View of building from parking lot.